At the Earnest/Tighe Law Firm, we handle hundreds of closing each year. We are about making the deal happen and going that extra mile to make sure it does.
negotiating and drafting of residential and commercial real estate contracts and leases;
title insurance and closing services for buyers and sellers of residential and commercial property, developers, bank-owned properties, short sales, and refinances;
representation of lenders;
preparation of all types of closing documents, including deeds, notes and mortgages, and powers of attorney;
formation of corporate entities;
property taxation issues;
FIRPTA issues;
land use and zoning issues;
representation of developers during all phases of development;
Because the Earnest/Tighe Law Firm is a law firm which concentrates in other areas of law related to real estate matters, we can assist our clients beyond simply closing services. For instance, should the formation of business entities or the drafting of contracts or operating agreements be required, or if our real estate clients wish to do estate planning, we are able to handle that for our clients as we handle their real estate matters. As attorneys and not just title agents, we are able to advise on homestead issues and real estate taxation issues as well. We frequently assist non-US citizens with the purchase or sale of property in Florida and are able to guide our clients through the FIRPTA (Foreign Investment Real Property Tax Act) regulations. Attorney Molly Earnest has a LLM in Taxation Degree which she utilizes throughout her practice.
Experience matters. Attorney Molly Earnest is Florida Bar Board Certified in Real Estate Law. Board certification recognizes attorneys' special knowledge, skills and proficiency in various areas of law, professionalism and ethics in practice.  Board certified attorneys are evaluated for professionalism and tested for expertise.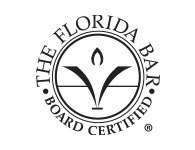 Our business transactions practice provides a broad range of business law services to our clients. We help develop creative solutions to implement business strategies, and provide practical counseling and advice throughout the transaction process. We help clients structure, negotiate and document their deals.
We provide Business Law services in the following areas:
the negotiating, drafting and review of complex contracts, including purchase and sale agreements for real property. Whether a contract is simple or one involving a multi-million dollar transaction, we negotiate, draft and review contracts for our clients on a daily basis;
representation in the buying and selling of businesses;
creation of business entities (corporations, LLCs, etc.);
corporate governance and compliance issues;
It's never too soon to begin estate planning.  Our goal is to help you prepare an estate plan that will protect you and ensure that your loved ones are taken care of when you are gone.
Probate can be a lengthy and emotional process  We will guide you through the process of settling your loved one's estate and transferring assets where they belong. We will be with you every step of the way.
As a certified LGBT-owned law firm, serving the gay community for 30 years, we know the importance of LGBT estate planning, which provides you with the opportunity to make critical decisions about your care and the care of your loved ones.
Our services include:
Drafting of wills, trusts, living wills, health care surrogate documents, and powers of attorney;
Probate of estates-probate is the legal process of administering the estate of a deceased person, resolving all claims against the estate, and distributing the deceased person's property;
Advise Personal Representatives and Beneficiaries
Mediation is an informal, collaborative, not-adversarial process intended to help disputing parties reach a mutually acceptable agreement.
Attorney Paula Tighe is a Florida Supreme Court Civil Circuit Certified Mediator. She is a Hearing Officer for Broward County and a mediator for the State of Florida Department of Financial Services. She is available for mediation of all types of business-related claims.
Legal issues can arise at any stage in the creation of original works of entertainment. Formal contracts are needed to set forth the respective rights of the parties involved in the project and  works must have copyright protection.
During the licensing and distribution stage, any number of legal issues can arise in the dealings between the owners of a work of entertainment and those who will be disseminating it to the public.
Attorney Paula Tighe assists publishing companies, authors, artists, and musicians with these and other publishing and entertainment law issues.
Since 2004, Paula has served as outside counsel for Bold Strokes Books, Inc., the largest independent LGBTQ publisher in the U.S. In this capacity, she advises on all matter of business transactions, contractual, licensing, copyright, and corporate issues. She also works with other publishing companies and authors in this industry.
Paula has worked with ArtServe Fort Lauderdale, a non-profit organization whose mission is to empower local artists and cultural entities to achieve their vision, improve the cultural fabric of our community, and discover innovations in the arts.
"Believe you can and you're halfway there" – Teddy Roosevelt